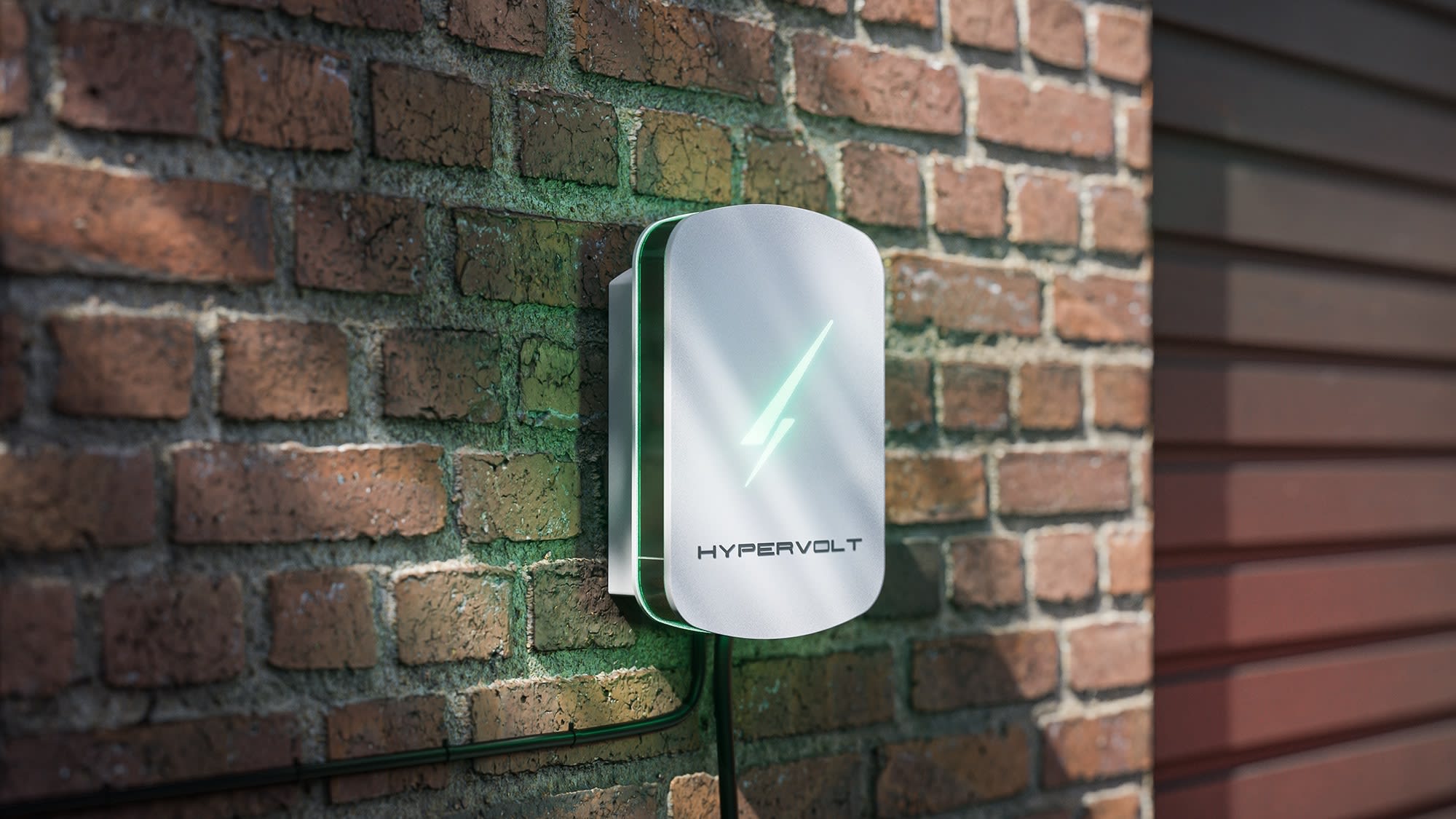 Hypervolt 2.0 Home charger review
Overview
What do we have to say about the Hypervolt 2.0 Home Charger? Well, quite a lot actually... The Hypervolt dashed into the Electric Vehicle charging market swiftly and boldly. Offering a modern yet aesthetically pleasing design, with some changeable unit lighting features that have definitely been missing from Home Charging. Hypervolt aim to provide a premium Charge Point at an affordable and competitive price.
Being available as a 7kW Charge Point with a "type 2" connection "tethered", offering 5m, 7.5m and 10m of cable lengths. This comes in handy to suit mostly all home users allowing for more flexibility in locations, due to extra cable lengths not seen from many other manufactures.
The Wi-Fi connectivity gives peace of mind on allowing smart charging from the comfort of your mobile and full control of your charging requirements or demands. From our experience, customer service with Hypervolt also excels putting customers and their charging needs first. When it comes to technical updates, these are done over the air via Wi-Fi. Saving you the time and effort of having to manage updates and firmware manually.
Technical
The Hypervolts "PEN-Fault Detection" allows it to stride past many other EV Charger manufactures when taking into consideration earthing arrangements and protection for any customer. This technology allows the charge point to handle its own protection in case of a fault on the supply cable of the property. This saves the need to rely on a separate earthing system (earth rod/ electrode) for protection.
Automatic load balancing/ management allows the charging unit to measure and adjust its output in line with the use of your property saving any main fuse from nearing its limit of max capacity. This is a great and clever safety feature that gives any end user peace of mind. The LED visual display allows you to understand what charging mode the unit is in and the power the unit is outputting.
Load balancing is measured using a CT (current transformer) clamp that measures and reads directly from your incoming supply. The installation is welcomed by installers due to the 2-part system, installing the bracket/ plate, then fitting the unit onto the plate. This allows for easier installation, time saving and ease of ergonomics for the unit.
Installation is made even more straightforward due to its 6mA DC protection included, this means you only need an A-type RCD or RCBO at your consumer unit. These are easily available and cost effective. Hypervolt really do go the extra mile taking into consideration both installers and customers needs and demands. We thoroughly recommended Hypervolt and we are happy to offer this brand to our customers.
Interested in this product? Find the Hypervolt charger here.