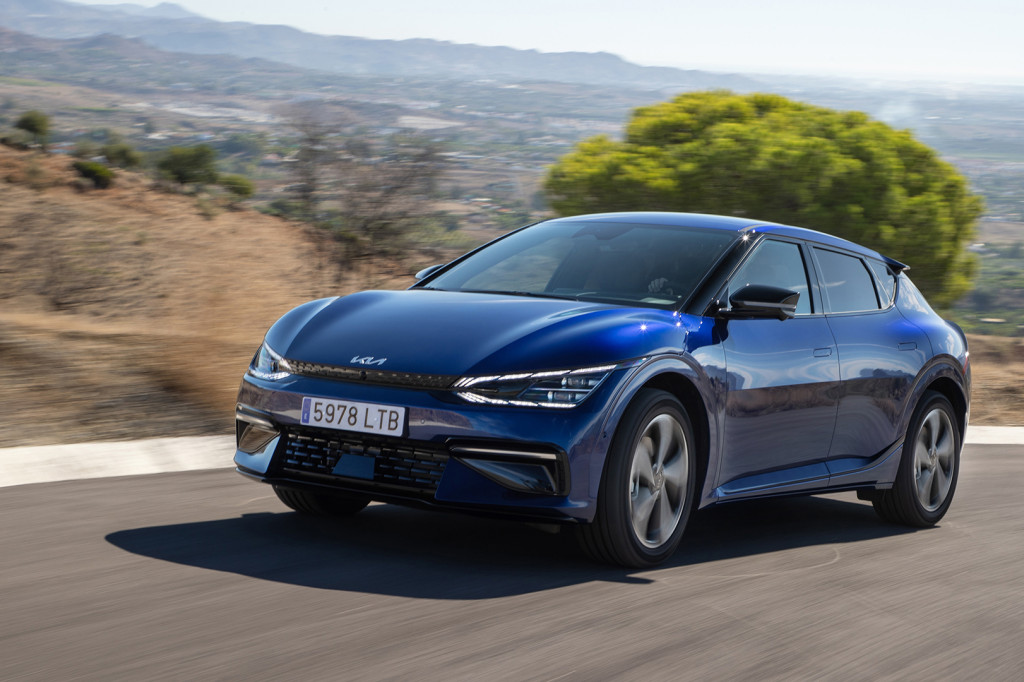 KIA EV6 review
The long-awaited KIA EV6 has finally set to the roads. The iconic style and position in the Electric Vehicle and EV Charging market let's it really set the bar high and calibrates the standard of luxury EV's. With the rivals turning there heads, the EV6 is already looking to winning awards and offering consumers the most value for money. It's aggressive but eye pleasing style defines exactly what its about, to take the EV world by storm. It's front end shows of what's known as the 'tiger nose' with its beaming V-shaped LED daytime running headlights and rather appealing curves on the bonnet.
With its 320 charge mile range, this has already knocked a few competitors out if the water. This was also after beating EV's like Tesla's fast charging record with the New York City to Los Angeles challenge. But before we move into the elaborate specification and details, it's worth noting the EV6 all-wheel drive is faster than the Lamborghini Urus.
Generally, it does feel big in person. The wide arches and rear uplift curve definitely give it justice thankfully. It's almost 1.9-meters wide and 4.7 meters long, making it an easy crossover, not a sporty hatchback as you might've visualised at first. The KIA EV6 comes available with two different battery sizes: 58 kWh and 77 kWh. We tested the RWD Long Range version. This had one electric motor, on the rear axle, good for 228 HP and 350 Nm of torque, ultimately pulling countless electrons from a 77-kWh battery.
So, with faster charging than a Tesla, it's safe to say KIA are really out to end Tesla's reign of the EV Market. Available with All-Wheel Drive and Rear-Wheel drive, there really are options to suit all motoring styles. The optimal paint finishes also leaves plenty of options with our favourite being the Yacht Blue.
So, standing out against leading brands such as Tesla, Polestar and Mercedes. The KIA EV6 sheds a new light onto the future of the Electric Vehicle market. With on-board 11kW Level 2 Fast Charging compatibility you can expect up to an 80% charge in as quick as 18 minutes from a public Fast Charger. Then Home Charging can achieve a full charge within 7 hours, lightening speed.
So, giving our full review and test drive, we can honestly recommend the KIA EV6 which is the new contender leading the EV Market. You won't be disappointed with its drive style and it compliments with its comfort and technology on board.
For more information on charging the KIA EV6 and which home charge points we recommend here.