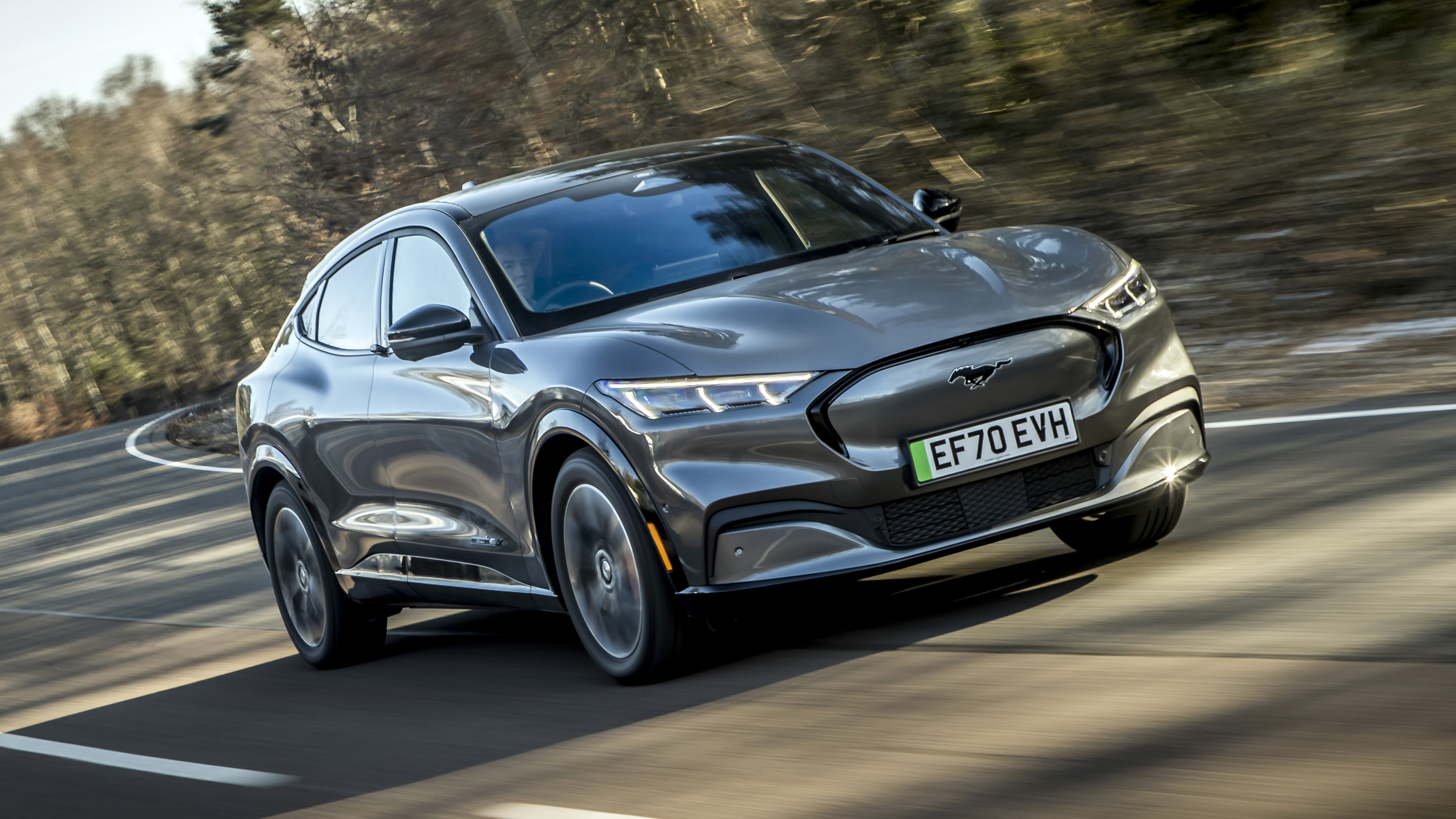 Ford Mustang Mach-E Review
So, what's all the noise about?
The Ford Mustang Mach-E is the all-new electric vehicle from Ford. As it is an all-electric vehicle, it is completely exempt from tax, taking care of a pesky, common monthly cost. However, the Mach-E starts at £41,000 for a base model, so the everyday running costs will have to be relatively low for it to be suitable for a family, fitting around family living.
Thankfully, the Mach-E rear-wheel drive model averages around 3.5 miles per kWh, meaning a full charge will get you around a 260-mile range, dependent on driving style, the weather conditions on the day, and whether you are popping to the shops or travelling a distance on the motorways.
Alongside this, Ford have released Extended Range models, which are claimed to have a range of around 380 miles for the rear-wheel drive and 335 miles for the all-wheel drive model, on a single charge. The performance GT model, for those after a bit more power, sits right in the middle at around 310 miles per full charge. Again, however, the range will be impacted by the general usage of the car.
Charging
In terms of charging the Mach-E, each model has a different charging ability. The Standard Range models of the all-electric vehicle have a 115kW charging ability, whereas the Extended Range models have a 150kW charging ability. This allows for super-fast charging, if charged at the maximum ability, a Standard Range model with a 75kwH battery will be charged from 10% to 100% in less than an hour.
However, the majority of home EV chargers only have a charging ability of around 7.5kW, therefore it is more realistic to say that the same vehicle will take around 11 hours to charge too full. In relation to cost, with current energy prices being quite high at around 16.5p/kWh, the cost for a full charge of a Standard Model Mach-E will be around £12.30.
Battery capacity
Compare this to the Tesla Model 3, which has an 82kWh battery and a 250kW charging ability, allowing it to charge in as little as 20minutes from 5% battery. However, if the Model 3 were to be charged at home with a standard 7.2kW charge point, it will take up to 30 minutes longer and cost just over £1.20 more than the Mach-E Standard Range models, making the Mach-E slightly more cost effective than it's closest counterpart.
Continuing with the costs of running a Mustang Mach-E, insurance is something that should not be taken lightly. The insurance groups for cars within the UK range from 1-50, with 1 being the cheapest premium and 50 being the most expensive. Taking into consideration the power of a Mustang Mach-E, starting at 270hp for the Standard Range models, and the standard that EVs have pricier insurance premiums, a Mustang Mach-E starts in group 33.
The more powerful Extended Range models, with around 345hp for the all-wheel drive model, falls into insurance group 40. It gets even pricier when you look at the GT performance model, with 458hp, which falls into insurance group 47. Putting it into perspective, the top model of the new Ford Kuga hybrid SUV with 222hp falls into group 21, making it quite a bit cheaper to insure that the Mach-E Standard Range models.
The verdict
Looking at everything we have found, we could probably say that there is no denying the Mustang Mach-E is a high-performing and impressive EV, being fast to charge and having a very respectable range. However, from a financial standpoint, it may not be the most realistic car for a family with many outgoings.
For more information on charging the Ford Mustang Mach-E and which home charge points we recommend here.